5 Simple Things To Make This Monsoon Memorable
0
0
By supriya - Aug 13 ,15
When the crystal buds rest on the leaves, the aroma of the earth mesmerizes you to close your eyes and dark clouds roar up in the sky, we know it's the season of monsoon- the season that gives us a joy after months of oppressive heat and irritable conditions; Monsoon doesn't just brings greenery but happiness in life. Of course monsoon may give us hard times to travel around, the puddle would irritate us, but in the end of the day, with the downpour sound, our soul dances to the rhythm. Here are few things that you can do to make this monsoon a picture perfect and a memorable one.
Monsoon Party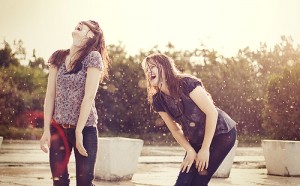 Imagine the sound of rain and thunder outside and you sipping some coffee with your friends inside talking about all the ghost stories. Try out this one if you want to cherish the memories of the fun and laughter. Call out all your friends and plan for a crazy house party! Invite them for a sleepover or go to their place for the same, probably on a weekend! You can have gala time eating, drinking and dancing in the rain.
Go For a Long Drive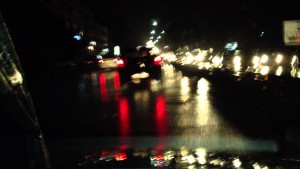 This may sound a little filmy but trust me; it is one thing that will make you smile. Don't worry, its not as crazy as you must be thinking it to be! Pour down some love in your friendship and relationship. For those with partners, it is the best time and the best weather to spend romantic time with your loved one. Go for a drive to a far off place, get drenched, munch in roadside delights and simply watch the monsoon doing wonders to your relationship. This can also be done with a couple of friends.
Steamy Hot Tea with Pakoras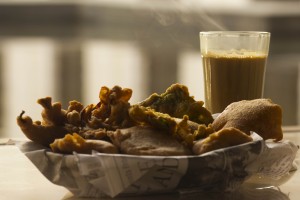 The concept of chai and pakora might be a little clichéd but this is the essence of every monsoon, a must do in India. There is no better way to look at the rain other than hanging out with your buddies or with your family and grabbing a bowlful of pakoras with tea. This comes out naturally to the Indians, as soon as they see rain, they start demanding some chai and pakora. And what's the bonus, you don't need too many people for this; you can even sip in the tea alone and read a book while monsoon does its magic. A good weather, a good company and good conversation, what else do you need to enjoy life? This is it!
Get drenched, dance or play football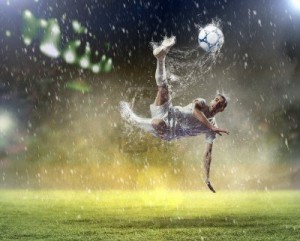 The rainy season is just not complete unless you get yourself drenched completely by playing or dancing in the rain! Well, dancing might be little filmy though but you could definitely try your hand (foot in this case) on football! Don't worry even if you think you are not young enough to play, the monsoon season brings out the child in everyone! Young or old, girl or a boy; everybody is allowed to feel the joy of playing in the rains! And if nothing else, then at least get drenched!
Go for a short holiday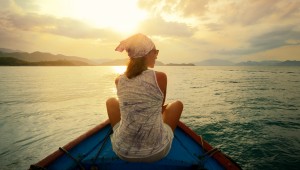 Although monsoon is considered as off season, we recommend you to go on a short vacation, why? This is the time when you will get fewer crowds, less noise and discounted rates! It is apparent that the real beauty of a place can only be relished if there aren't much people around. Visit beaches if you want to maximize the fun of the rainy season. You would love it! The enchanting beauty of the beaches in the rain will make you go head-over-heels for the monsoon season! Go for it!
Happy Monsoon!

'