5 Tips To Nail A Telephonic Interview
0
0
By supriya - Jul 14 ,15
Telephone interviews are the first step to recruitment processes. It gives employers the chance to segregate potential candidate and make the list cut short and more appropriate for face to face interview session.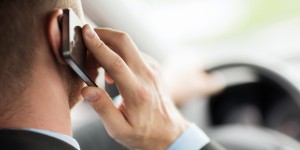 The two most powerful tool at any telephonic interview are- Your voice and your presentation.
Preparing for a telephone interview is as important as preparing for personal round of interview. Or we can say, it could be more important as this determines whether or not you even meet the employer in person or not. If you clear the telephonic interview, your confidence level itself boosts enough to perform well on personal interview. We have jot down 5 basic tips that can help you prepare for and get successful in the phone interview.
Do not attend an unexpected interview. If a company calls you and is interested in conducting a telephone interview right on the spot tell just tell them that you're not in a place where you can give a detailed precise interview. This will obviously give you ample of time to prepare but an unprepared interview can make you lose the job.
Find a Quieter Place– If you are calling back the employer, make sure you are in a location that is low in noise and where you will not be disturbed during the interview. The interview can last anywhere between 10 minutes to even 1 hour- depending upon the employer and types of question. On an average, an interview takes around 15 minutes.
Prepare yourself- Keep everything you will need for the interview handy. This could be your resume, job description, roughly noted about the company, an outline of your experience, skills and accomplishments and how do they relate to the position, information of the hiring company along with a pen and paper to jot down any important information.
Sound proactive- Since you cannot use gestures, face expressions in this interview as you are not in front of the employer, you must play with your voice to upbeat and show enthusiasm. Make sure you smile while talking to the interviewer as smiling voice gives a pleasant impact. Do not give additional information, stick to precision.
Let the interviewer end the call– Respectfully, thank them for their time, reiterate your interest in the position and ask what the next steps are. Do not disconnect the phone from your end, rather, let them do so.
The main key to achieve success in anything is preparation. Follow the above mentioned steps and crack the interview.
Get more tips on interviews and study material on Jagran Josh Shop. Visit now.
'