Career As An Architect
0
0
By supriya - Aug 07 ,15
Architecture is the art which deals with living, from individual houses, apartments and condos to the broader urban context like bridges, skyscrapers and parks of the cities around us. People who make it possible are called Architects. Architect and civil engineer both have some definite works to do and cannot work solely without the help of each other. Humans need places to live, work, play, shop, and eat. Architects are responsible for designing these places. They work on public or private projects and design both indoor and outdoor spaces.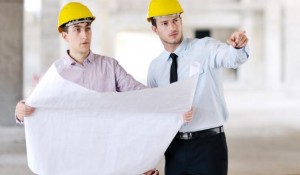 Below are the details of an Architect
Duties
Typically, an architect performs following duties-
Meet with clients to understand and plan objectives and requirements for structures
Estimate the amount of required materials, equipment, and construction duration
Prepare structure specifications and drafts
Direct workers who prepare drawings and documents as well as construction
Prepare scaled drawings with computer software and manually
Prepare contract documents for building contractors
Manage construction contracts
Visit worksites to ensure that construction adheres to architectural plans
Search for new projects
As mentioned above, architects can collaborate with workers in related occupations, such as civil engineers, urban and regional planners, interior designers, and landscape architects.
Following are the skills that an Architect should posses-
Analytical skills. The should be capable of understanding the content and context of the design. For example, architects must understand the locations of mechanical systems and how those systems can affect construction operations.
Communication skills. They should be communicative in order to make the clients  understand the design and things related to it. Many Architects also give presentations to explain their designs.
Creativity. This is one thing that is required in most of the professions. An architect takes over the overall design and look of houses, buildings, and other structures. Therefore, the final product should be attractive and well functional.
Organizational skills. They may be managing more than one client at a time. Therefore, they must keep segregated records related to the details of every project, including the costing, materials used, and progress so that there is less confusion.
Technical skills. Architects use computer-aided design and drafting (CADD) technology to create plans as part of integrated building information modeling (BIM).
Visualization skills. Architects must be able to see how the parts of a structure relate to each other. They also must be able to visualize how the overall building will look once completed.
Here are top 5 architecture colleges of India.
1. Sir J.J. College of Architecture, University of Mumbai
2.Department of Architecture, IIT Roorkee
3.Chandigarh College of Architecture, Chandigarh
4. Department of Architecture, NIT Tiruchirapalli
5. Department of Architecture, NIT Calicut
A book called "A Complete Self Study Guide for B.Arch 2015" is a great self guide for B.Arch aspirants available in Josh Shop.
'