7 Most Creative Jobs For All Kinds Of People
0
0
By supriya - May 13 ,15
You don't have to be an actor or artist to flex your creative muscles at work. At its core, creativity is really about solving problems in new ways—and that's one heck of a marketable skill to have in almost any industry. So no matter your personal style or strengths, there's probably a creative gig to match.
Although creative people tend to share key personality traits, exactly what gets your creative juices flowing is really down to your own individual skills, passions and interests. See our list below of some of the jobs that would fit you…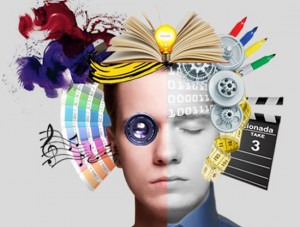 1. Music
DJing, playing instruments, singing… The music industry is highly sought after. However, there are lots of other ways to get involved from being a sound technician through to teaching music to classes.  
2. Designing
You can't get more creative than designer jobs and the choices are vast. Of course, there are the more glam design jobs in fashion and interiors but designers are also needed for anything from the creation of signs to architects designing houses.
3. Marketing, advertising and events
Ah the schmoozing. If you're as good a networker as you are a creative thinker then careers in advertising, marketing, PR or even event planning could be right up your street…
4. Fashion
Ah, fashion. It certainly oozes glamour. Of course, fashion designers have to be incredibly creative people but there's a lot more to being involved in fashion than making clothes. Buying, merchandising, styling shop windows… The opportunities are endless.
5. Hair and beauty
It may not immediately spring to mind but some of the top hair stylists and beauticians are actually incredibly creative, producing living works of art on happy clients (at least, that's the hope!).
6. Journalism/editorial/writing
Writing and editing magazines, websites, newspapers and books requires a huge amount of creativity and, although this is a competitive industry, there are lots of opportunities.
7. Photography
Professional photographers take pictures of people, events, places and objects. Their work can appear anywhere from newspapers and magazines to wedding albums and textbooks. Photographers should be creative, with a good eye for a picture.
'