6 Good Paying Travel Jobs
0
0
By supriya - May 20 ,15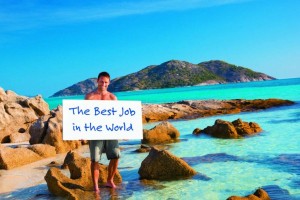 If you're a nomad and love traveling then what would be better than actually getting paid to travel the globe. Yes, with certain jobs, this is possible.
If you're a case of wanderlust and have the right skill set then turning the dream of traveling into reality won't be a big deal for you. Several companies/organizations in the world are looking for people who want to travel as a part of their job.  Here's a list of 6 such jobs, checkout!
1. Airline worker
You don't necessarily have to be a flight attendant to enjoy the travel perks offered by many airlines. Jet Airways, for instance, hires for a wide range of positions, many of which involve travel, and some are even based in exotic locales like Bali, Malaysia etc. Many Jet Airways and immediate family members are also able to take advantage of reduced-rate flights and travel passes.
2. Travel writer
It might not be the easiest way to make a luxury living, but it sure would be fun. Though full-time travel writing positions do exist, most of the work you can get is freelance, as publications typically want individuals who are able to submit firsthand accounts of the location you're writing about.
3. Travel nurse
There's never been a better time to get into the health care field. If you've ever been interested in helping people for a living, you can look for work as a travel nurse. These nurses are placed in hospital assignments for several months at a time, and then move around the country depending on where they're needed — often with free housing and full medical benefits.
4. Cruise line employee
Cruise lines are constantly seeking new employees, from camp counselors to entertain kids to food servers and ship photographers. You'll not only travel the world while working but also meet all kinds of fascinating people.
5. Interpreter / translator
Government agencies are one place to start looking for interpretation and translation work. Other options include community organizations and hospitals, as well as any type of event which involves international competitors or attendees.
6. Navy sailor
Be it recession or a drop down in economy, the military is always hiring. While there are many reasons why this isn't the best option for everyone, the positives of being a Navy sailor are that you'll be taken care of as far as health benefits and insurance, and you'll absolutely get to see the world.
'