The Lioness of India- Meet The Fearless Sanjukta Parashar, IPS Officer .
0
0
By supriya - Jun 18 ,15

It's 3AM and Sanjukta Parashar, Superintendent of Police in a district of Assam, prepares her jawans for a patrol inside the intense jungles. Armed with an AK-47 assault rifle, Sanjukta  leads the force charge. Yes! As brave as a tigress as fierce as fire, Sanjukta Parshar is no ordinary woman.
Parashar is an Indian Police Service (IPS) office in Assam-Meghalaya cadre. This woman has instilled fear amongst the Bodo militants in her 18 months tenure of working as Superintendent of Police in Sonitpur (one of the biggest districts of Assam). It is quite obvious that Sanjukta has become an inspiration for this generation of women from all age groups. With her legendary deeds, she is destined to be a prominent name in the list of women officers in India.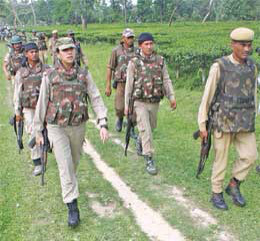 While people are busy just discussing terrorism and other issues on social media, this tiger lady does not hesitate to use firearms if it is required for the lawful performance of her official duties.
Past few months, she has led the battler from the front against militancy that has resulted into gunning down of 16 outlawed militants as well as the arrest of 64 dreaded militants which is a no ordinary feat.
As a 2006 batch IPS officer, Sanjukta Parashar joined IPS on 29 August 2006. Born and brought up in Assam itself, she was the first woman to be selected in the Assam-Meghalaya Cadre. Her mother (Meena Devi) formerly worked with Assam Health Services and father (Dulal Chandra Barua) was a former engineer in the Irrigation Department. She completed her Class X from Holy Child School, Guwahati and finished her Class XII from Army School, Narangi.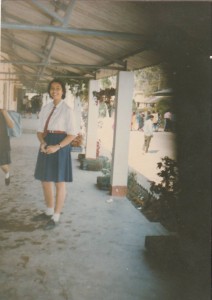 Sanjukta has been a scholar, her educational qualification is commendable. After completion of school, Sanjukta completed her graduation in Political Science honors from Delhi followed by a Masters programme in International Relations from Jawaharlal Nehru University.  But all theses degrees did not stop her, she further did her M.Phil again from JNU.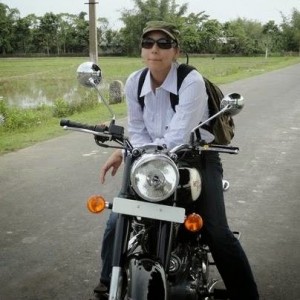 She did not stop there. She did her M.Phil. again from JNU. Thereafter, she completed even her Ph.D. from Jawaharlal Nehru University, Delhi. That's why her name is shown as Dr. (Mrs.) Sanjukta Parasar, IPS, on the Assam Police website. Sanjukta had an immense interest in sports and extra-curricular activites in school.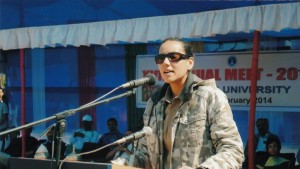 Moving forward, Sanjukta Parashar had secured 85th All-India rank in the Civil Services Examination that is conducted by UPSC in terms of selection for IAS, IFS, IPS and other civil services. With that high rank, she could have opted for IAS, which us generally the preference for most of the candidates especially. For this choice, she tells the reason "The IPS is a service that can provide instant help and aid to victims at times of distress. As such there is no parallel. And I am proud to have chosen this field."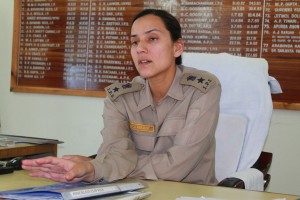 While Indian Army is still not willing to offer combat job to its women officers (they are mostly in supporting roles in army), here is Sanjukta leading the commandos from front and members of the CoBRA battalion of the Central Reserve Police Force (CRPF) in the militancy-affected areas. And, she herself is armed with AK-47 assault rifle and fearlessly remains in the forefront of the ground battle against insurgents in Assam.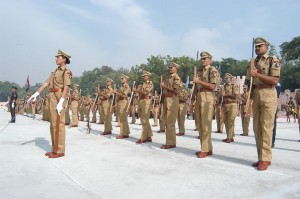 In India, gender discrimination has always been a writ topic. Females are usually suppressed as a weaker sex. Sanjukta Prashar breaks this taboo; she is a rare IPS Officer who is fearless of sacrificing her life and work for long hours.
After Kiran Bedi and Sanjukta Parashar, you can also become a legendary name in the Indian history of brave men and women. Prepare for Civil Service Exams and become an IAS, IPS or IFS and serve the nation.
'