Why Become An IAS Officer?
0
0
By supriya - Jun 02 ,15
The IAS or Indian Administrative Services is a civil services position that gains a lot of prestige and respect. Each year, millions of students work hard to crack the IAS exam. IAS officers hold strategic and important positions in the Union Government, States and public-sector undertakings.
If you have a huge vision for India and want to be a part of the vision of making India "super-power" then IAS is exactly what you should go for.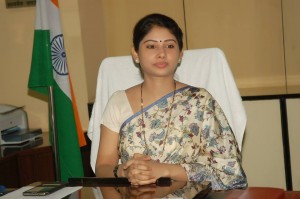 Photo: IAS officer Smita Sabharwal
IAS officers are bureaucrats who have the rights to significantly influence decision making of the Government. A usual work day of an IAS Officer resembles very much like any other bureaucrat's day. A daily schedule might include checking mail, arriving at the  office, meeting with superiors, chairing a meeting, lunch, file work,  attending a meeting, answering letters/mail, file work continues, and  finally call it a day unless there is an emergency.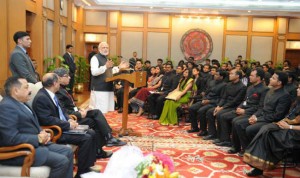 Photo: Prime Minister Shri Narendra Modi speaks to the IAS Officers
Roles and Responsibilities of an IAS officer
Precisely, the functions of an IAS officer are as written below:
To manage daily affairs of the government that includes construction, framing and implementation of policies of course in consultation with the minister-in-charge of the concerned department.
Implementation of policy requires supervision as well as traveling to places where the policies are being operated.
Implementation also includes the details expenditure of public and government funds and its supervision as the IAs officers are further answerable to the Parliament and State Legislature for even minutest hitches that may occur.
Officers at different levels like deputy secretary, joint secretary make their contributions and the final frame to the policy is given or a final decision is taken with the concurrence of the minister concerned or the cabinet depending upon the gravity the issue.
Becoming an IAS officer requires these major eligibilities.
A candidate who is applying for the IAS exam should be a graduate and a hold a valid degree of any recognized university.
A candidate must be a citizen of India
A candidate must have attained the age of 21 years and must not have attained the age of 32 years before the date of exam.
A person who has been appointed to the IAS or the IFS (Indian Foreign Service) on the results of an earlier examination and continues that service is not eligible to compete at this examination.
We suggest that IAS aspirants try and cultivate the following teachings of the Gita this will be useful in professional life too. Lord said:
संनियम्येन्द्रियग्रामं सर्वत्र समबुद्धयः।
ते प्राप्नुवन्ति मामेव सर्वभूतहिते रताः।।12.4।।
That means- By fully controlling all the organs and always being even-minded, they, engaged in the welfare of all beings, attain me alone
Achieve you dream of becoming an IAS officer with the best study material by Josh Shop.
'