Avoid These 5 Grave Career Mistakes
0
0
By supriya - Jul 13 ,15
Career mistakes are common and have become like a cliché especially amongst people who have lately started career. The first 5 years actually defines your career and gives it a shape to mould on. Though stability has become more an issue and many of the youngsters keep paddling between different career options. The first testament of career is not being short-sighted but to see a wider and longer run horizon of your career. Ask yourself why do you want to choose this profession as a career and where do you see 5 years down the line. Here, we have listed down 5 career mistakes that you should absolutely avoid-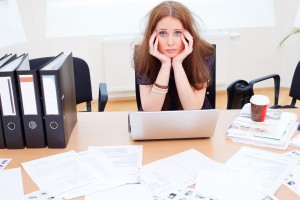 Avoiding Networking
We are social animals and we need networks not only to maintain our personal relationships but too keep our professional networks updated too.  Confined to our own workplace, we often avoid building up networks with people- don't do it! Open yourself to new people, new ideas and new companies. You never know which professional network may influence you in what way. Exposing yourself to new perspectives needs you to get outside of your confined work culture and the circle of colleagues you find most convenient to interact with.
Ignoring your Resume
If we land to our desired job, we trash bin our resume. No matter if you have a good stable job or not. Keep updating your resume. But when the time comes for you to change the job, it becomes a difficult task to update up the résumé quickly, to remember all the things you have accomplished if you haven't kept a good record. You can simply miss out few important points.  Many people now use social networking like LinkedIn or similar sites for keeping an up-to-date record of their positions, progress, achievements, education as well as awards. You can do that too.
Disrespectful behavior: Burned Bridge
Even a tiny unprofessional moment could ruin your entire career or career opportunity such as a promotion or new job. A burned bridge is the loss of an upcoming potential opportunity. Remember to always treat others with respect and be strictly professional. Indulging your personal life with professional and become a gossip queen/king is not going to help in anyway, they'll just ruin you. Be very careful with the social media, do not write any negative remark against your company, boss, colleague, peers etc. Remember that others will be able to view inappropriate pictures and language use and hit the button labeled Share.
Not Challenging Yourself
Stop the old fashioned, the forever- same trusted ways of doing work. Adapt new techniques, challenge yourself to work more and differently- This will help you top learn more. Technology change at lightning fast speed today, cope-up with it and start challenging yourself everyday in order to not lose the race.
Job hopping
Changing job/career just because your boss criticized you before the whole team or you hate your job is just not advisable at all. Changing job is a big decision and you have to be answerable to it. Switching jobs frequently gives a bad impression about it. Usually, employers avoid such candidates, who are too frequent in changing their job as it reflects Lack of commitment, reliability, perseverance and makes you look self-centered and money minded.
Get the best study material and more on career at Jagran Josh Shop.
'