Tips For Freshers To Write an Attractive Resume
0
0
By supriya - Apr 29 ,15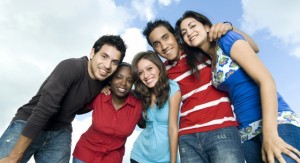 Have you just completed your college and now ready to kick start your career by hunting for a new job? Before applying for a new job, you need to make professional Curriculum vitae. The reason is that the application must inform the hiring manager or employer about your educational details, skills and achievements. A fresher should know that there's slowdown time and limited availability of jobs.
Here are some pick points that a fresher should make a note of while creating a new resume.
There are different sections on your resume that are supposed to appear in the same order as given below-
| | |
| --- | --- |
|       Sections | What the employer is looking for |
| Header- | Your identity and contact details |
| Objective- | To check if their requirements match your objective |
| Education- | To check if you have the basic education for the job/internship you are applying for |
| Practical Experience/ Projects- | To see if you have done anything that can contribute as a set of skills in the applied job |
| Skills | How equipped are you in terms of your personality traits and occupational skills |
| Interests | How meaningful are you in life? |
Points to remember
Make a list of all the things you want to add on your resume, like internships, projects, achievements, sports, interest. While adding all these things, do not exhaust the list.
Use Action Verbs in all your points. They catch attention immediately and make your point clear. Ex- Analyzed, Drafter, Edited, Produced etc
Use Bullet Point to make your resume crisp. NO Parahgraphs!
Use Correct English.
Use a professional looking email address. Instead of cooldude89@xyz.com, use something like surname@xyz.com
Do Not
Do not use your photo
Do not write 'Resume' as a heading to your profile
Do not give unnecessary family details
Do not mention your 'Responsibilities' rather focus on your 'accomplishments'
Do not use too many jargon
Don't copy the career objective from the Resume Templates/formats. Try to modify with your individual interests and goals.
With all the tips above, we hope your resume lands you to a fruitful job. Be confident, be yourself!
'