Best Recommended Books To crack IAS
0
0
By supriya - Jun 11 ,15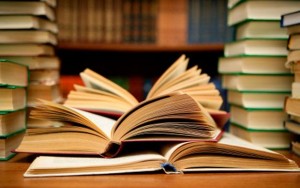 Every year, thousands of students fight to get through the big IAS exam to make a place for themselves into Civil Services.
An IAS office is looked up with much respect as they serve the essential aspect of the Nation.
The IAS or Indian Administrative Services is a civil services position that gains a lot of prestige and respect. Each year, millions of students work hard to crack the IAS exam. IAS officers hold strategic and important positions in the Union Government, States and public-sector undertakings. IAS officers are bureaucrats who have the rights to significantly influence decision making of the Government.
Best Books and study material play a vital in the preparation of any exam. There are hundreds of books around offline and online market for preparation of IAS. So it is upto you to choose the book that would help you thoroughly enhance your preparations.
The Subject follows as
General Studies for IAS Exams
Essays for IAS Exams
English Qualifying for IAS Exams
Indian Languages for IAS Exams
Along with optional subject.
Following is the highly recommended study material for IAS preparation-
1.CSAT IAS Preliminary Examination Paper I : General Studies Manual – Book
2. IAS – General Studies Paper 1 : 15 Practice Work Book for (Preliminary) Civil Services Examination 2014 (English) – Book
3.UPSC Civil Services Exam & Indian Forest Service Exam (Comm. Prel. Exam) Paper-II – Book
4. Modern Indian History by TMH UBSPD – Book
5. Political Science 1st Edition by TMH UBSPD – Book
'