Everything About Career In Journalism
0
0
By supriya - Jul 22 ,15
In today's world of communication and technology, everyone wants to be updated and it is the role of the media to scatter information about every latest and relevant happening in the universe. Newspapers, radio, television and the most viral internet are various means of spreading information and journalists have a highly significant role to play in doing so. The different genres or beats in pure journalism language are sports, culture, lifestyle, crime, business etc.  If you are passionate and hard-working, a career in journalism will endow you with a handsome salary and perhaps even fame if you do really well. With a high competition and growing importance of media, the opportunities in this field are numerously growing and the job is also very demanding and exhilarating simultaneously.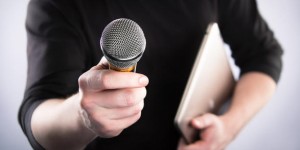 Journalism is further broadly categorized into two segments – Print and Electronic. Journalism in the print media consists of newspapers, journals, magazines, digests and news agencies. On the other hand, journalism through the electronic medium consists of television, radio and the internet. The career options in these fields vary accordingly.
Career Options
Reporters
These journalists gather news and prepare articles/reports for newspapers, radio and television stations as well as magazines. They're the root source of information , and they conduct interviews via phone, inter-personally or by e-mail. Sometimes, reporters, especially correspondents on location, work in risky and dangerous conditions to cover breaking stories. The work of a reporter is usually in hard deadline pressure.
Editors
Editors work in collaboration with writers to complete stories. Their work involves reviewing, editing, and sometimes rewriting their work to meet the publisher's editorial standards. Editors can also be involved in the production of their publications, designing page layouts and coordinating art and illustrations.
Copy Editors
Copy editors give final touch to the content for publication by spotting and fixing glitches and errors in spelling, punctuation, grammar and syntax. They also check for consistency, accuracy and formatting mistakes. Copy editors also write headlines and bylines. Many publications use both full-time and freelance copy editors.
New Media Journalists
New media journalists blur the line between print and broadcast journalism by using multimedia such as texts, images, audios and videos to create and publish their stories. They work for e-newspapers, magazines and other publications basically available on the internet. News media journalists also write content for wireless media and communications devices, news apps etc.
Photojournalists
Photojournalists are new photographers who tell their stories through photographs. They work for newspapers, magazines, wire services, television stations and other media outlets. Photojournalists cover newsworthy events and people, including sports events at local, national and international levels. Some photojournalists work as independent freelancers, selling their photos or film to various publications over time.
Top Journalism Colleges in India
Mudra Institute of Communications. Ahmedabad
Asian College of Journalism, Chennai
Indian Institute of Journalism and New Media, Bangalore
Symbiosis Institute of Mass Communication, Pune
IIMC, New Delhi
Jagran Institute Of Management & Mass Communication
Xavier Institute of Communication, Mumbai
AJ Kidwai Mass Communication Research, Jamia, New Delhi
Film and Television Institute of India, Pune
Times School of Journalism, New Delhi
Get through all the competitive exams, buy the latest collection of preparation material in Josh Shop.
'