How To Answer "What Do I Want From Life?"
0
0
By supriya - Jul 08 ,15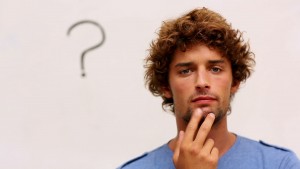 The most sort after question that is either interpersonally or intra-personally asked is "What should I do with my life". Almost every teenager and an adolescent suffers from the dilemma of the objective of their life.  This is a questions that nobody else can answer but you yourself! Here, we will help you on how to figure out the answer to this question.
As said by Fred Estabrook "A man who is contented with what he has done will never become famous for what he will do."
People don't succeed by settling down to a particular industry or job. They thrive by getting the answers to the questions about who they really are and doing work they truly love. Therefore, to truly be happy, our work must have meaning.
Since ages, psychologists have concluded that humans are more motivated by personally meaningful goals than by external rewards such as money or status. These external rewards make you content till a limited period of time. It's like when you love what you do, it shows  by your passion, you put in more efforts and become a source of great ideas. While others envy your confidence.
Just grab a blank paper and a pen. Write for a minimum of five minutes straight. Do not censor yourself. Write whatever you feel like. Jot down whatever comes to mind, no matter how silly or unformed the idea seems, it's just you.
Write down the best 3 experiences of your life. Is anything common in between these 3 points?  What does this tell you about yourself?
As a kid, what did you dream about becoming?
What are your strengths and values?
If money weren't a problem, what would you spend your every day doing?
How do you spend your free time?
What have you done in your life that you are especially proud of?
What activity are you doing when it feels like time just flies by?
When do you feel confident and most alive?
What kind of impact do you want to have?
What kind of professional and personal breakthroughs do you want to experience?
What are things (a language, a sport, music instrument) you want to learn?
How do you envision you will leave your goal or legacy on people's lives?
What are you excited, happy, and enjoying most in your life right now?
Although, these questions may or may not give you precise answer but will certainly help you in figuring out what you want from life.
'