7 Reason Why e-learning is the New Trend
0
0
By supriya - Dec 29 ,14
E- learning is such a hot topic these days. The question that arises is- Why has e-learning taken over the old traditional way of learning. Here's the answer;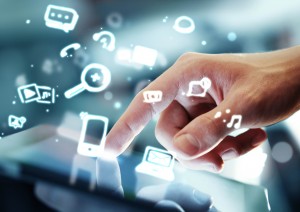 Study Anywhere!
Whether you're waiting for somebody in a coffee shop or stuck in traffic, open up that tab or phone and start studying. You just need to have an internet connection and charged up device, you can learn any time, any place.
Portability
Gone are the days when you had to carry heaped up heavy books. Your small palm sized device covers up bundle of books. So if you're travelling, don't worry about the study preparation anymore.
Share Knowledge
Sharing adds up to your knowledge as well. News articles, blogs, opinion pieces, quizzes etc are fun when shared. Learning is no different. People are consuming knowledge and information at a rate of knots and it is because of this ability to share with ease.
Virtually No Limits
Online platforms and study group help people who are unable to attend classes, they do not need to feel excluded when work is being handed out. Online platforms enable the users to participate in group discussions, debate forums and blogs.
Tech Savvy Generation
One of the biggest truths today is that the kids are more tech savvy than adults, you may not even know a function of your smart phone but your kid may just find it out. This can be taken as a very strong point. Kids would love to study on gadgets than on papers.
An initiative to make the world greener
By going virtual you just don't benefit yourself but also save those precious trees. The more you avoid buying paper books the lesser would the manufacture be, directly affecting the trees and our environment.
Cost Effective
Text books can cost huge on your pockets. Each year parents carry the burden of forking out huge money for pricey school books and stationary. Thanks to online learning, a teacher can upload lengthy passages of text and notes using various Notes Software tools. These can then be accessed by students to print and keep, saving money.
Get the best e-learning material and online tests at Josh Shop.
'