Let not Stress ruin the best days of your life  
0
0
By supriya - Dec 20 ,14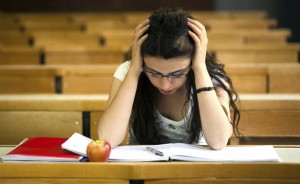 Youth and college life are very well inter-related. Your college days, if lived properly, could well become the halcyon days of your life. Most of us are filled with nostalgia as we start to reminisce about those laidback times that ran like anything but clockwork. Do not let stress put a damper on things as the wonderful time that you spend in college is never going to come back.
Whatever's bothering you must be reflected on and sorted out as soon as possible. Discover through introspection and be honest to yourself- whether your defensive mechanism is allowing you to cope with stress effectively.
Stress is a natural part of life. No matter who you are or how strong you may be, stress can affect everyone from time to time. Not only does stress affect the person directly under the pressure, but it also affects your performance in terms of career. It can take a heavy toll on life when not dealt with appropriately.  Stress need not necessarily be caused by an alarming issue. While in college, you can easily be upset by the behavior of a friend. A few impolite words can create a lot of resentment. So, to begin with, you need to identify the factor that is not letting you be at peace.
Trying to make life as simple as possible can also calm down stress levels. There are many more ways to deal with stress so pick things that might work for you and give them a shot. Avoid dealing with stress by drinking alcohol or taking drugs.
Always remember, there is no problem that has no solution, it may take some time but it always comes up with an answer.
'